Getting IT right first time!
We can provide full setup & migration of your business to Office 365. 
Read about some of the benefits of having a cloud-hosted business environment below. 
If you need to rethink your business IT strategy feel free to contact us for no-obligation advice.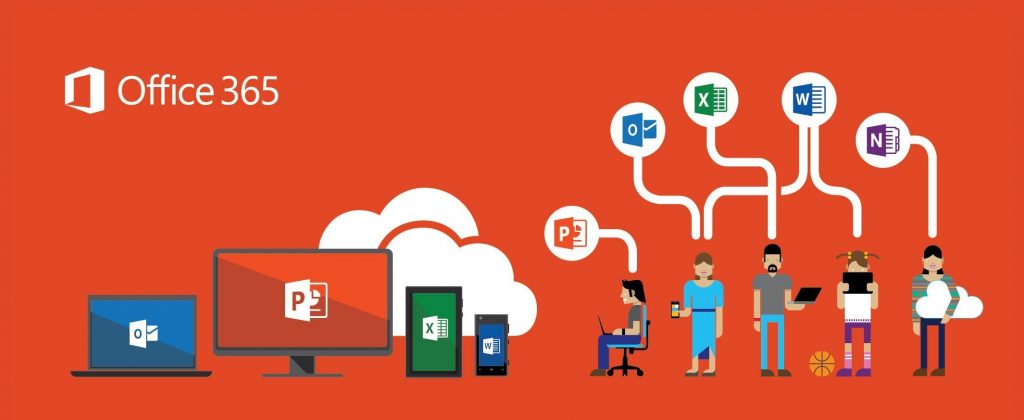 Moving to the cloud can be a big decision for any business but Office 365 has some major advantages.
Remove risk of server failure and lower costs.
Because office runs in the cloud, you don't need servers for your website, emails or document storage. The cost savings are substantial; Removing onsite servers will reduce both energy costs and the need for office space to store server hardware.
Work Anywhere
One of the biggest advantages of Office 365 is the ability to work from anywhere as long as you have an internet connection. Because it's entirely cloud-based, you can access your email, files and Office programs (Word, PowerPoint, Excel) from any location and any device. If you have a plan that includes desktop version of Office, they can be installed on up to 5 devices per user.
This is especially helpful for companies with remote employees, multiple locations and companies with employees who travel often.
Collaborate easily
If working in teams is at all a part of your company, you'll appreciate the collaboration features of Office 365.
Everyone who needs to contribute to or edit a document (or spreadsheet, or presentation, etc), can work on the same version (and get real-time changes) rather than having multiple version floating around that have to be combined.
You can also share direct access to your files, rather than send files as attachments. This means people can make changes to one file rather than having multiple copies. Versioning is included in case you need to go to back to an older version.
Always Have Access to the Latest Versions of Programs
With Office 365, you'll also have access to the latest versions of Office at no additional charge. You'll get the latest and greatest features without having to uninstall and reinstall Office on everyone's machines. In addition, Microsoft is constantly making upgrades to features across programs – you'll get access to those, too.
Mix and Match Plans
There are several different Office 365 business plans available with different programs and features. Not everyone in your company is going to need the exact same thing. You can mix and match plans so you don't have to pay for more than you need. It's pretty easy to switch between plans, too, if you find that an employee needs more or less than what they have now.
Subscription-Based Payment
Office 365 is a subscription-based service, meaning you pay a low monthly or annual fee (per user) rather than a large investment up front. This can be helpful from a cash flow perspective.
Or send a message - we try to respond straight away.
Here for you
Just call 97 758 905

About us
Professional IT services at sensible prices
We're Mobile
Covering the whole of the Paphos region