Getting IT right first time!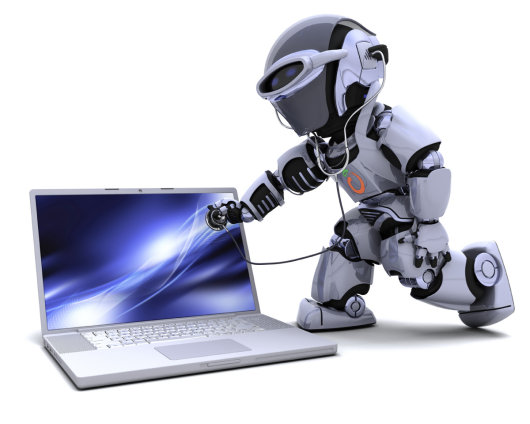 I.T. Solutions Cyprus is established in Paphos, Cyprus. We pride ourselves on providing quality computer and network services to Home users and Businesses, with an honest, friendly approach..
With over 30 years of experience in cutting edge corporate IT and consumer consultancy, we genuinely have a no job to big or small policy.
We're mobile! Covering all of the Paphos region, we can help you with any of your technical requirements including computer performance and reliability issues, networking, enterprise solutions, training and much more… all with highly competitive pricing.
Here are just some of the services we provide…

If you have virus, performance or reliability issue or need to repair, upgrade or rebuild your computer, we have cost effective solutions available.

We build bespoke computers at great prices. Whether you need a simple office computer or a high-power gaming machine.
WiFi Extensions
There are various solutions to extend your Wi-Fi signal range. Any distance is possible for partial or complete coverage with bespoke solutions.
Web Hosting & Design
We create and maintain stunning websites and provide hosting and domain management.

Contracts for professional support of your business provide priority service, extended availability, routine maintenance and discounted rates.
Some of the websites we have created…
We design beautiful websites tailored to your specifications and we can provide full hosting services on secure UK servers including domain registrations and renewals.
In some cases your computer can be fixed without needing a site visit.
If your computer can boot into windows, and you can see the internet then you may be able to save time and money!
We use a small program to initiate the remote session, it does not need installing, just download and run.
It will give you a one-time code that you need to tell us over the phone. We can then remote into your computer and you will be able to see and interact with what we are doing.
With 30 years professional IT experience in home and small business consultancy and corporate IT supporting Enterprise systems, I can confidently offer a professional and reliable approach to all aspects of the computing industry.
No job is too big, too small or too complicated! Keeping up to date with the latest technologies is a passion. 
We take time to fully understand your requirement so you'll get exactly what you need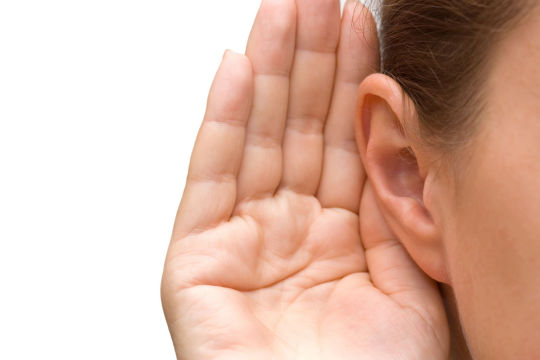 Nothing is left to chance
You can be confident that work processes are mapped with recovery options implemented at every stage.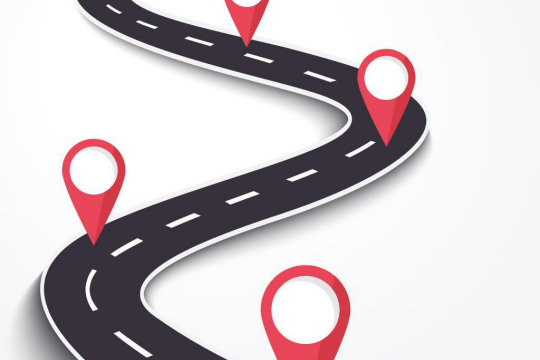 Always happy to talk through what we're doing and why, you can be sure your interests and requirements are our main priority.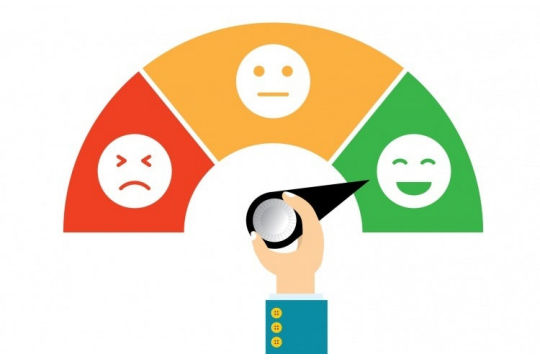 Time is money! That's why our work is fast and accurate. Providing the least cost route to your solution is part of the service.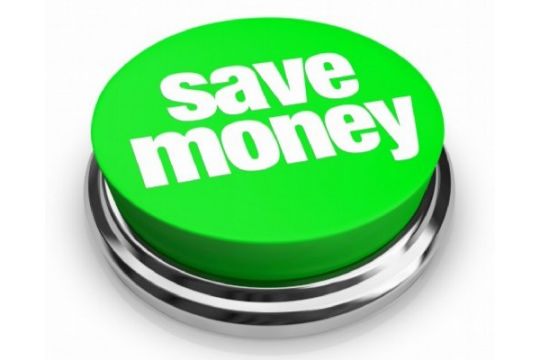 We believe in transparency and open pricing...
No call out fee!

Minimum one hour

Priced to nearest 30min

Mon - Fri 9am-5pm
3 hours included

Priority response

Out of hours availability

additional hours @ €30
5 hours included

Priority response

Out of hours availability

additional hours @ €30
Gary Evans
IT Solutions Cyprus provide Drain Tech with quick and efficient solutions to all our computer problems.
Simon Phillips responds immediately to any IT issues that we have and is both extremely professional and reliable.
---
Jim I.
Prompt and reliable attention with a personal guarantee of satisfaction that is refreshing in Cyprus. Living in an outlying village I rely on the web for communication, banking etc., repairs have always been attended to on the same day thus keeping me in touch with the outside world almost without interruption.

Fred Hamilton
You will have to look far and wide before you find another company as competent and knowledgeable as I T Solutions.

Simon Phillips is not only a brilliant technician, but someone who explains things, clearly and honestly and is always helpful and patient to his customers.

If your want your repair done by a real professional, I can thoroughly recommend Simon Phillips and IT Solutions

Thank you Simon for your kind help.
---
Annabel Fisher
It was such a relief to find an IT expert who spoke to me in a language I understood, explained things clearly and simply, and worked quickly to resolve a number of computer problems I had. Despite the fact I live in Canada, and there are plenty of IT specialists here I could work with, I wouldn't hesitate in calling Simon and working with him again.
---
Denice Beaton
I work at Saint George's Private Hospital in the Accounts Dept as Admin, and I use computers constantly for my work. The department has 4 computers all connected. After having 3 different IT Consultants come to solve the problems, the computers remained faulty, crashing often and freezing, our time wasted trying to get them to work again.
I was introduced to Simon, and arranged for him to come to our Hospital to see if he could solve the problems we had. Simon arrived on time, and was very professional. If there was anything I did not understand in technical terms he would take the patience to explain to me, so I could understand.
He was able to solve all our problems and ones we didn't know about, he was polite at all times, his fee's are very reasonable which is a big plus, he also gives you the guarantee if the next day anything is wrong or we are not satisfied, he will come again to rectify the problem.
I was asked by one of the Doctor's who was having problems with the Computer in his office, I recommended IT Solutions. Simon resolved the problems on the Doctor's work computer was then asked to go to the Doctor's home and work on his home computer. Simon did this and the Doctor is also very pleased with his work and happy with the fee's.
Since working on the Hospital computers I have now used Simon to also work on my home computer.
I would recommend Simon to anyone, his work is very good and his charges are very reasonable.
I would not use anyone else for the Hospital computers nor my own at home.
---
Diana
Kindermusik with Diana at Stepping Stones Nursery and Stepping Stones Nursery, Chlorakas, Paphos use Simon Phillips for ALL their computer needs. He truly is an expert and so very reliable and honest - a very rare thing these days. We would thoroughly recommend his 5*+ service!
---
Norman K.
Responding on the same day to a desperate cry for help Simon helped me to rebuild and reorganise my computer.He is skilled and efficient in identifying any malfunction and rectifying it. As a retired lecturer I can vouch for his ability to explain in plain English and with infinite patience how to improve personal IT understanding and performance.As an 80+ year old I found this aspect invaluable.
---
Suzie Stanier
E-mailed Simon about the chances of upgrading an older laptop to Windows 10. He came back within a couple of hours with options. Having spoken to him on the phone I dropped the laptop with home one morning and it was ready to collect the following evening. (I caveat that with the fact the laptop is mainly used for travelling so not much is stored on it). He messaged a couple of days later to make sure everything was working ok.

Couldn't recommend Simon highly enough.
---
Diane Buchan
Simon came to my house to teach me how to use my Laptop, I was a complete novice I didn't even know how to plug it in. I found him an excellent teacher, patient and structured in the way he taught me his methods are very easy to understand. He also set up my computer for me so that it made it easy to operate. Simon is a complete gentleman, and did all he could for me, I am now competent at operating my Laptop.
I would highly recommend him both as an engineer and teacher
---
George F.
Simon is very professional and has sorted out both performance and security issues with our computer. He is very approachable and, when addressing a computer problem, speaks in a language we can understand!
---
Mark Kirby
I would like to express my appreciation for the recent IT solution you provided for Currency Solutions, helping us to rectify network cabling issues with our patch panel, installing wireless apparatus and executing a complete rebuild of my notebook.

The service you provided was courteous, prompt, reliable and totally professional. You presented the options to us in a very succinct and jargon free manner and then moved swiftly to resolve our issues. I'm more than happy to act as a reference as well as recommend you to those seeking to resolve IT issues, be they home or business users.
---
Paul Coles
On meeting Simon he was well appointed and understood all the needs KCA Global needed in the form of communications between all the locations we had around the world, which other local IT support company's did not.
He has reduced our international phone bills considerably and speed up the network between locations and to our UK based servers.
He arrived on location on time and stayed until all the issues had been corrected and carried on with his support via the web and email.
We can say no more than first class IT support hard to find in Cyprus and highly recommended to company's out there.
---
Pat Daniel-Lawrence
Simon Phillips has worked for Harris Consulting Limited on a freelance basis as IT Consultant/Manager for the past 3½ years. During this time he has provided us with a reliable service, managing our system remotely and covering everything from routine Server management and problem solving to IT advice and new equipment recommendation and sourcing. Our system is now more stable than it has ever been due to Simon's professional, thorough and proactive approach. He responds quickly to problem solving, and we feel confident that our system is being well managed.
Simon is very personable and great to work alongside. Indeed, we were happy to retain his support services when he relocated his young family to Cyprus in June 2008, and our system continues to be managed superbly well. On the odd occasion that a site visit has been necessary, Simon arranges for his UK-based assistant to attend, providing him with a thorough brief. His assistant carries out the required tasks and reports back to Simon. This arrangement works very well, and we consider Simon to be a valuable member of the team.
---
Dr Demetriou
Simon Phillips made my life much easier and more secure in my work. Until now I had various problems using the various functions of my computers, I had constant problems to have a safe backup and to recover the data. I had a chronic phobia with computers and felt uneasy to use them. Mr Phillips has managed to solve all the above problems and made me wonder what to do if he ever leaves Cyprus. He is an excellent person himself also.
---
Sue P.
I have been most impressed with the service Simon provides. On each occasion I have called him, he has come out promptly and corrected the problem. He is most professional and friendly at all times and I would have no hesitation in recommending him."
---
G. D. Unsworth
Hi Simon, Would just like to say thanks very much for your help in getting my computer running again after i got a virus on it. Your service was quick and at a good price and i would not hesitate to recommend you to anyone who has a problem with their computer. 
---
Tony Fellas
Just had Simon sort my slow laptop at my office. About 3 hours and almost like new! Also helped sort a couple of alternative bits of software that will save me money as well. Excellent work and service and well worth the money.
---
Anthea G
Simon's competent and friendly approach quickly resolved all my computer problems. His visit left my computer in a better working condition than it had been in for years! I would not hesitate to recommend him to anyone
---
Fiona S.
Simon has fixed my computers on several occasions. He has sorted out my backup and virus protection, configured my new laptop, got both computers sharing one printer and set up a fantastic skype webcam for me to contact my relatives around the world. I recommend Simon to all my friends as he is efficient, pleasant, trustworthy and very good value for money.

---
Andrew Lodge
I.T Solutions has helped us enormously in the launch of Daily Deals CY and continues to provide ongoing technical resource for us. Our sophisticated web platform brings it's subscribers massive discounts from local businesses, so there are a lot of very happy people out there thanks to Simon's technical skills!
---
David M.
IT SOLUTIONS are professional, reasonable rates, and get the job done with minimum disruption to your business computer needs. i would recommend them , and have, time and time again.
---
Bill and Dawn Matthews
Many thanks for your patience and expertise during your visits.
You have introduced us to Skype which is absolutely fabulous, enabling us to have free calls and to see our grandson in England. Skype is now used by many of our family and friends. In fact we have now extended it to include free calls to all UK landlines with 01 and 02 prefixes, which means that we can avoid expensive call charges to the UK.
The photo software that you downloaded for us is the easiest we've used and in fact we have deleted all our other photo softwares.
It was a good idea to start to use an external hard-drive and we now use it for back-up and all my music files
---
Celia P.
Excellent service, very thorough and diligent. Thinks through all options to problems. Very patient and explains things in a language we all understand.

---
If you would like add your testimonial / review of our services, please feel free to send it in using the contact form
Or send a message - we try to respond straight away!
Here for you
Just call 97 758 905

About us
Professional IT services at sensible prices
We're Mobile
Covering the whole of the Paphos region